Upper Dove
"Piscator:  Sir, what think you of our river Dove?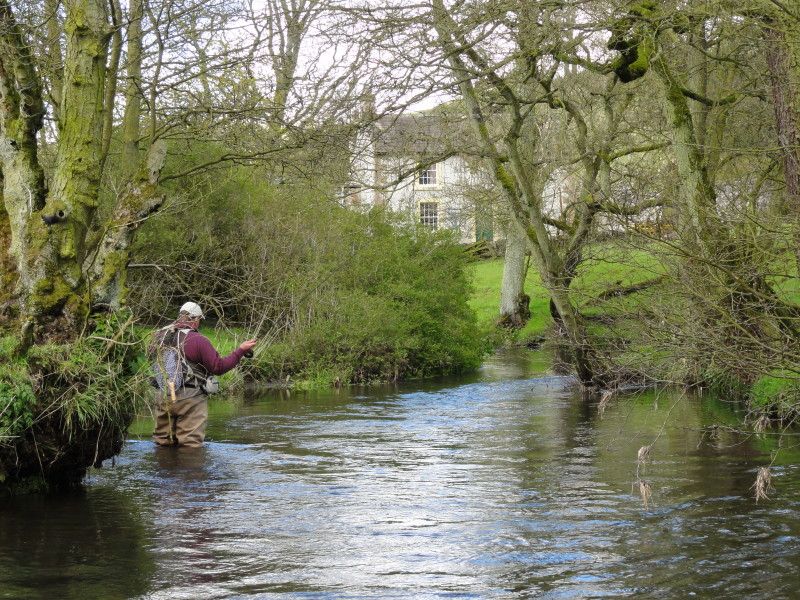 Viator: I think it to be the best trout-river in England, and am so far in love with it, that if it were mine, and that I could keep it to myself,  I would not exchange that water for all the land it runs over."
 The upper Dove is a much smaller river than further downstream, with a sense of isolation and intimacy that you cannot get elsewhere.  A 7 to 8 foot rod, 3-4 weight line and fine tippet is required, although not too fine as it's known to hold some surprises.
In recent years, LADFFA have been working with landowners and key agencies to improve the river habitat and encourage juvenile wild trout.   Stealth and patience is needed to stalk these fish, and it's not unusual to find an angler crawling along the bank on his belly.